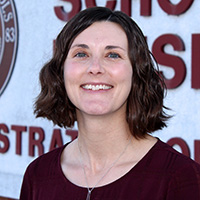 Kirstine Barber
Executive Director of Human Resources
kbarber@salem.k12.va.us
Compliance Officer
compliance@salem.k12.va.us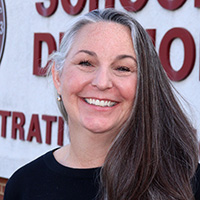 Dana Crouse
Administrative Secretary
dcrouse@salem.k12.va.us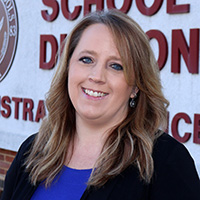 Jennifer Bishop
Employee Benefits and Payroll Specialist
jbishop@salem.k12.va.us
Frequently Asked Questions
Do employees need to reapply each year to the Sick Leave bank?
No. Once you are enrolled in the sick leave bank you are always a member. A reminder that sick bank days used by an employee may only be used for an employee's illness, not for family members or extended family members.


I'm a member of the sick bank, do I need to donate days each year?
No. If the bank falls below a certain number, all employees enrolled in the bank will be notified that they need to donate days.


Badge Replacement?
Email Dana Crouse (dcrouse@salem.k12.va.us) if your badge is damaged or needs replacing.


Who gets a badge?
Full-time and part-time employees. Substitutes are not issued a Salem City Schools badge.


How do I find my accruals for leave balances? ESS Accruals in Kronos?
On the far right of the screen you will click on ESS Accruals. Remember to divide the number of hours by the hours that you are contracted to work to get the number of days. Example: An 8 hr per day employee has 184 hours of sick leave. 184 divided by 8 is a total of 23 sick days.


My license is up for renewal, when do I submit information to HR?
After January 1 of the year of renewal.


How do we keep track of points for recertification?
Use Performance Matters to enter points earned in order to be approved by your advisor. You can also use the Excel renewal record.


Can the HR office project a VRS benefit for an employee?
Yes. Please make an appointment with Kirstine Barber and she will run VRS projections for planning purposes. You can also complete your own through the myVRS portal on the VRS website. www.varetire.org


Once you retire, can you stay on the school's health and dental insurance?
Yes, however you pay the entire cost of the tier of coverage that you are in. You may stay on the division's health and dental insurance plan until you reach age 65.


How do you get your password for TalentEd?
Email Kirstine Barber at kbarber@salem.k12.va.us and she can reset it for you.


Are official transcripts required for license renewals? Can e-scripts be used?
Official transcripts are required. The VDOE will not accept e-scripts.


What is the link or web address for Kronos?
Kronos https://salemvak12.kronos.net/wfc/htmlnavigator/logon. You can access Kronos from work or home.


What can I do in Kronos?
In Employee Self Service you can change your address, phone number, tax withholdings, and direct deposit information. You can also print previous pay stubs or W-2s.
The Employee Assistance Program (EAP) is available to all Salem City School employees. The Advantage EAP is a confidential referral and treatment service available to employees, spouse, and children. The program provides counselors and other specialists offering a wide range of services. Individual and group counseling is available for the employee and his/her family.

Services include:

Individual and/or Family Problems

Alcohol or substance abuse

Premarital, marriage, and divorce counseling

Financial or legal concerns

Grief

Difficulties at work

Physical health problems

Anxiety, depression or stress

Or any other type of personal problems.

Contact:
Advantage EAP – Employee Assistance Program

www.PsychHealthRoanoke.com

540-989-6605 or 800-669-9396

Hours: Monday-Friday, 8:00 a.m. – 4:30 p.m.

Evening appointment hours are available.

Nights and weekends call 540-981-9351 (available 24/7)