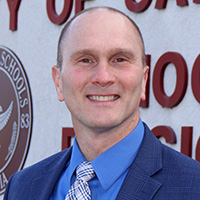 Dr. Curtis Hicks
Superintendent of Salem City Schools
superintendent@salem.k12.va.us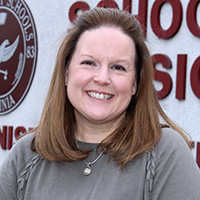 Susan Young
Clerk of the Board and Executive Secretary
syoung@salem.k12.va.us
Dear Friends,
Welcome to Salem Schools! We are excited about this academic year and the promise it brings for all the young people enrolled in our six schools.
Since the founding of the division in 1983, children have always been the number one priority in Salem. From our Central Office to City Hall, employees continue to share a rich history of cooperation and a strong vision for the future when it comes to taking care of our students.
Much of the care and nurturing comes from inside the classroom where our amazing teachers consistently produce exceptional learners, award-winning publications, cutting-edge programs in the arts and technology and championship athletic teams. These results are not accidentally achieved, but rather by the ongoing commitment of our educators. These talented individuals are invested in our schools and our community.
Two other groups also deserve our thanks and support. Our School Board in Salem consistently gives each one of our schools the tools needed to produce successful students and the
Salem Educational Foundation and Alumni Association
gives those success stories the springboard needed to make it to the next level. The
SEFAA
awards over 100 scholarships to our graduates each June and maintains a $3 million endowment for our young people.
If you would like additional information or have questions, please feel free to get in touch with us by using the contact information provided at the top of this page. Also, be sure to follow our students throughout the year on the
division's facebook
and
twitter
pages.
It is my honor to live and serve in Salem where we consistently do our best to love, engage and inspire our students.
Sincerely,
Dr. Curtis Hicks
Division Superintendent