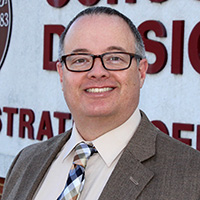 Dr. Randy Jennings
Director of Special Education and Student Services
rjennings@salem.k12.va.us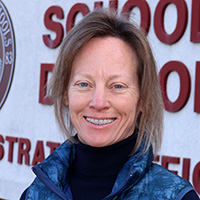 Dr. Elizabeth Arthur
Coordinator of Alternative Education and Attendance
earthur@salem.k12.va.us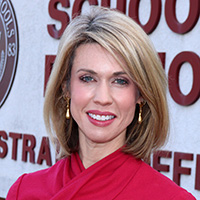 Megan Crew
Coordinator of Early Childhood and English Learner Programming
mhcrew@salem.k12.va.us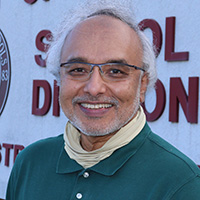 Mat George
Grant Writer
mgeorge@salem.k12.va.us
East Salem Elementary
Mary Gregory

G.W. Carver Elementary
Haley Williams
Christy Taylor
South Salem Elementary
Mandy Dallas

West Salem Elementary
Allison Chester

Andrew Lewis Middle School
Dr. Darryl Helems
Melissa Nelson
Tricia Rucker

Salem High School
Michele Arbogast
Jenny Parrish Sheri Smith Dr. Kristi Snow
Notice to Parents about School Counseling Services
School Counseling Curriculum:
The school counseling curriculum for City of Salem Schools is consistent with the State Standards for School Counseling Programs in Virginia Public Schools. The state standards can be found online at the City of Salem School's Guidance and Counseling webpage. More information about the counseling programs available in the elementary, middle and high schools are also available on our school Guidance and Counseling webpage.

School Counseling Program description:

Academic counseling which assists students and their parents to acquire knowledge of the curricula choices available to students, to plan a program of studies, to arrange and interpret academic testing, and to seek post-secondary academic opportunities.

Career counseling which helps students to acquire information and plan action about work, jobs, apprenticeships, and post-secondary educational and career opportunities.

Personal/social counseling which assists a student to develop an understanding of themselves, the rights and needs of others, how to resolve conflict and to define individual goals, reflecting their interests, abilities and aptitudes. Information and records of personal/social counseling will be kept confidential and separate from a student's educational records and not disclosed to third parties without prior parental consent or as otherwise provided by law. Parents may elect, by notifying their child's school in writing, to have their child not participate in personal/social counseling.

Employment counseling and placement services which furnish information relating to the employment opportunities available to students graduating from or leaving the public schools. Such information will be provided to secondary students and will include all types of employment opportunities, including, but not limited to, apprenticeships, the military, career education schools, and the teaching profession. In providing such services, the school board will consult and cooperate with the Virginia Employment Commission, the Department of Labor and Industry, local business and labor organizations, and career schools.

How are School Counseling Services delivered?

School counselors proactively participate as members of the educational team to support and enhance student learning. They consult and collaborate with teachers, administrators, support staff members and families to help students identify the appropriate pathway that will provide a positive academic, social and career direction. Counseling activities focus on positive attitudes and the importance of educational choices, personal responsibility, respect for self and others, skills for employment and continuing education. Through individual and group contacts, the school counselor helps students understand themselves and the opportunities available to them through more informed decision making. The counseling program will not include the use of counseling techniques which are beyond the scope of the professional certification or training of counselors, including hypnosis, or other psychotherapeutic techniques that are normally employed in medical or clinical settings and focus on mental illness or psychopathology

Provisions for opting out of school counseling programs

The decision to exclude a student from the personal portion and/or social counseling portion of the school counseling program or classroom group guidance is left to the parent or guardian. Through written request to the principal, parents may exclude the student from personal or social counseling and classroom group guidance. Lesson plans and material to be used at each grade level are available for review. If a parent does not want his/her child to participate, a request should be made in writing to the principal before the scheduled classroom group guidance lessons. The principal will then make arrangements to exclude the student from the planned guidance lessons. Alternative lessons will not be provided. Affirmative parental consent is not required for any student for brief personal and/or social counseling that is needed to maintain order, discipline or a productive learning environment.

Review of school counseling materials or lesson plans

Parents seeking to review lesson plans or school counseling materials should contact their student's counselor to set up an appointment for this review.